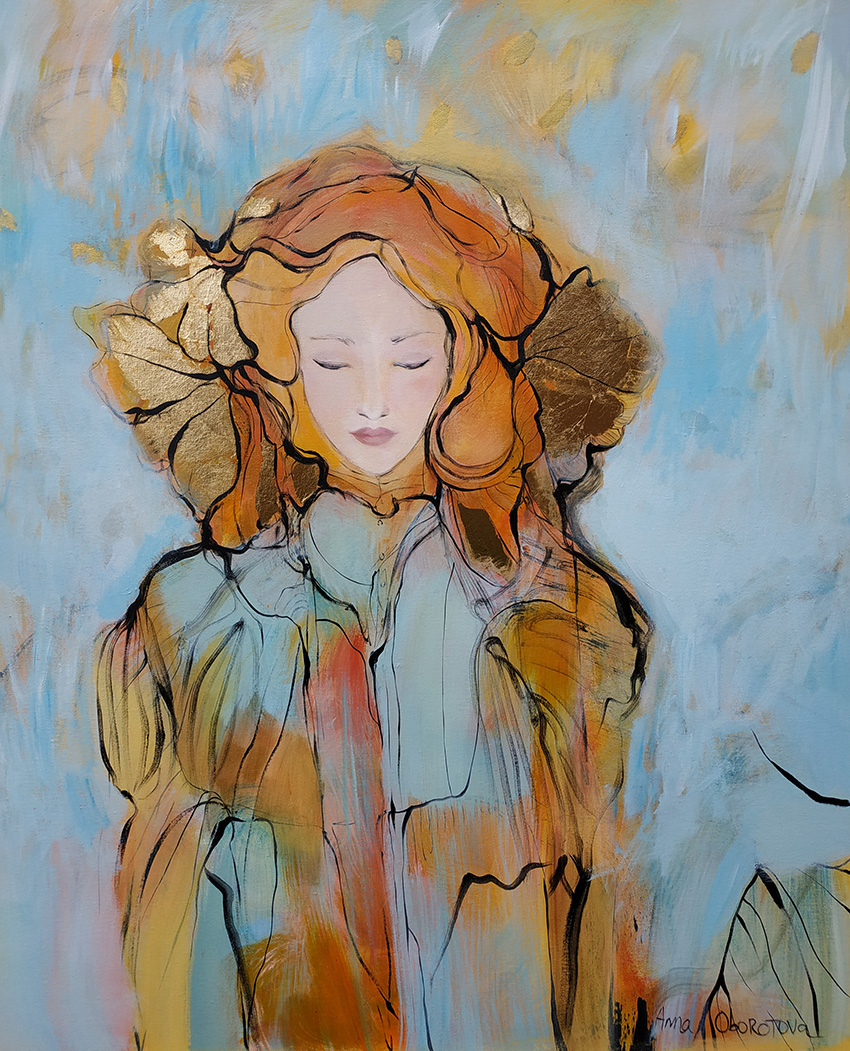 GET YOUR FREE DOWNLOADBLE PRINT HERE!
GET YOUR FREE DOWNLOADBLE PRINT HERE!
Here is the special gift for you – a free downloadable print of my artwork. I named it "Light giving". I believe in bright people with big hearts. I believe in energy which can bring peace to any soul. This is why the images of Saints and Gods always fascinated me. The visual effects of these paintings on human souls is truly amazing. Art has magnificent power over our brain and spirit. While painting my "Muses" I put on canvas, all my brightest thoughts. If you allow it, love and light will find their way to your soul through my work.
Welcome to Anna Oborotova Art
A world full of colour, beauty and harmony.
I hope you will fall in love with my Artworks.
Anna Oborotova is a modern artist, designer and a founder of Anna Oborotova Art.
 
Graduated from Estonian Academy of Art in 2007, Anna moved to London, where she lives and works. Anna creates vibrant and colourful artworks. Her art is bright, emotional and symbolic. She likes experimenting with different media such as acrylics, pastels, markers, spray paints. She also works with fabrics creating vivid designs and patterns. 
 
Colour is a major point of her artistic style. She virtuously plays with it in all her works. Her inspiration comes from love and nature.
" Colour is the beginning of everything. There is an incredible power in it. It brings memories and awakens senses. I tame it and play with it. I invent colourful reality full of feeling and emotions.  My creative motto is "Colorise! Rise through the colours! "